Ben
Senior Civil Engineer
Ben Perry is the managing director and a New Zealand Chartered Professional Engineer practicing in the Civil and Environmental areas. He has attained a Masters of Science degree in Physics, and a dual Bachelor of Science degree in Mathematics and Applied Physics (hons). While able to take on any engineering job, he is passionate about providing our clients the best service and delivering on time and specialises in complex stormwater design, river and flood modelling protection, low-impact subdivision design, and construction management. His general science background and diverse studies offers clients a unique perspective to difficult engineering problems, providing practical and cost-effective design alternatives.
---
Dan
Senior Geotechnical Engineer

Dan is a Senior Geotechnical Engineer with more than 15 years' experience in geotechnical engineering, including pre-purchase assessments, site investigations, slope stability analysis, retaining wall design, deep basement design, foundation design, liquefaction assessments, landslip inspections, construction supervision, subcontractor management and staff management.
He has been involved in geotechnical projects for a range of clients including water resource and road authorities, building contractors, construction groups and other government authorities within Australia, New Zealand and Singapore.
Dan's site investigation, design and site supervision experience allows him to provide key geotechnical skills to projects and provide practical insight to design development.
---
Joanna (Asia)
Environmental Scientist

Asia is an Environmental Scientist with 8 years combined research and consulting experience in New Zealand. She holds a PhD in environmental geology from the University of Otago, where she conducted research on environmental impacts of mining. Asia is a member of the Australasian Land and Groundwater Association (ALGA).
At VISION, Asia specialises in contaminated land assessments, design and implementation of field programmes and remediation, GIS mapping, production of technical reports and project management. Asia has experience working on a variety of projects including residential developments, pre-purchase assessments, former horticultural land, industrial and commercial sites, and sites with asbestos impacted soils.
Aside from the environmentally focused projects, Asia holds the role of VISION's Health and Safety representative and is a member of the Health & Safety Committee. In her free time she enjoys learning Te Reo Māori.
---
Callum
Engineering Geologist

Callum has joined the team as our Engineering Geologist. He holds a MSc in Geology from Massey University. Callum's expertise includes GIS mapping, geological field investigation, and environmental management. He has worked on projects throughout New Zealand. While working he is also finalising his PhD thesis and spending time publishing articles for New Zealand Journal of Geology and Geophysics.
---
Jacqui
Senior Civil Engineer
Jacqui is a Senior Civil Engineer with over 20 years' experience. She has worked
extensively in the transport sector in New Zealand, the United Kingdom and the Middle East. Her experience ranges from planning, design and construction through to network maintenance and operation. She specialises in walking, cycling, roading and public transport (bus, light rail and heavy rail). She has significant expertise in project, programme and portfolio management, risk management, contract management, public consultation and health and safety. Notable projects in New Zealand include the Northern Motorway (Orewa to Puhoi), New Lynn Transit Oriented Development, Albany Highway and the Twin Coast Cycle Trail.
---
Lidija
Intermediate Engineer

Lidija has some 15 years working experience in her native land of Slovenia. She has a BSc in Engineering and has a strong background in CAD, computer modelling and GIS work. Lidija holds the position of Intermediate Engineer and has experience in project management, land development/subdivision design, geotechnical assessments, slope stability, and construction monitoring. Lidija has recently specialised in stormwater design, low impact subdivision design, roads and car-parks, building and resource consent applications.
---
Ruben
Senior Planner
Ruben is a Senior Planner with more than 13 years' experience. He has strong
background in resource management planning, specialising in large scale infrastructure projects including municipal water takes, municipal wastewater discharges and transport infrastructure.
In addition to his resource management experience, Ruben has experience leading and authoring strategic planning projects to support decision making for infrastructure investment. A proficient Geographic Information System practitioner, and having a background in science, Ruben is able to provide a unique suite of expertise for strategic planning projects – combining an evidence and research focused approach alongside his strong knowledge of infrastructure and asset management.
Notable recent projects include authoring a district council's 2018-2048 infrastructure strategy, leading and co-authoring various multi-criteria analysis exercises for both municipal wastewater and water investment options and providing strategic planning advice and reporting to support the development of a community project to establish walking access through public land.
---
Jaye
Senior Planner
Jaye is a Senior Planner with more than 16 years' resource management planning experience. Jaye spent 13 years working in Auckland as an in-house planner for a major private property development company, which specialised in commercial campus developments and apartment buildings. After her time in Auckland, Jaye took up a role at FNDC in 2015 as an in-house consents planner within the Infrastructure Planning Department before joining VISION in 2018. Jaye's qualifications in both spatial design and resource and environmental planning, along with her significant urban resource management planning experience, equip her to be able to offer unique insights for urban planning matters.
---
Anya
Geospatial Manager
Anya is VISION's award winning GIS analyst. She is a geologist with over 27
years' experience in geospatial research and software development both in New Zealand and abroad. International experience includes working for the UK Oil and Gas Exploration industry to undertake seismic modeling, working for the University of New Brunswick to mobilise and run hydrographic surveys and working for a hydrographic processing and 3D visualization software development company in Canada.
Anya's local experience includes working as a geologist for Crown Research Institute, Geological and Nuclear Sciences (GNS) and more recently with the Far North District Council as the organisation's GIS Administrator. It was here that Anya contributed towards the development of an interactive, multi-award winning, mapping tool created to help communities get involved in the District Plan review process.
---
Logan
Demographer/Research Analyst
Logan Ashmore is VISION's in-house demographer. Logan holds the qualifications of Masters in Demography, Masters in Urban Planning and Bachelors Degree in Political Science. Before joining VISION, Logan held the role of Senior Research Analyst at FNDC, where he undertook the analysis and reporting on demographic, social and economic trends and projections to support strategic corporate decision making and community consultation. Logan is an advanced ArcGIS Pro user and specialises in geospatial modelling and analysis.
---
Michelle
Operations Manager
Michelle holds the position of Office Manager and provides administration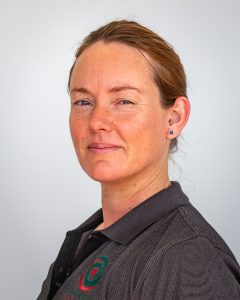 support to our team. Michelle has many years experience in the administration field and enjoys the variety and challenges our field of work brings. Michelle is always on hand to liaise with our clients, and to help with any queries.
---
James
Software Engineer
James joined VISION as a software developer. He holds a PGDIPSci in computer science and a BSc in computer science and Accounting from the University of Otago. He has specialised in Databases, artificial intelligence, networking, and security. James has experience in software development and software engineering. James provides in-house software and technical solutions that support the work we do.